Exhibitions
---
All exhibitions have been held in the Leigh Chapel of St Mary the Virgin Church, Stoneleigh.
2019: the watercolours of William Roseblade, 1882-1967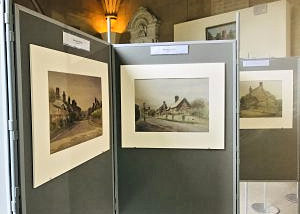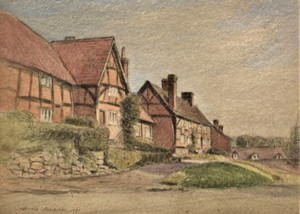 2017-2018: "Stoneleigh Church - Centuries of Change and Renewal" A comprehensive history of the church building and the people associated with it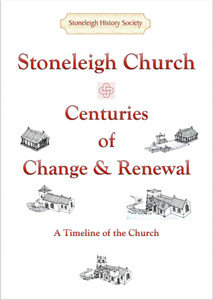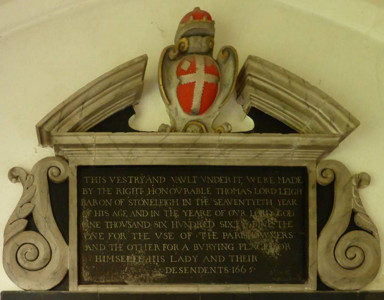 2016: the churchyard project - "Remembering our neighbours past" - a display revealing our researches into the churchyard burials. Stones have been transcribed, photographed, mapped; a fully searchable database can be found on our webpage Burials Database.
Some photographs from the launch of the churchyard project: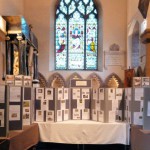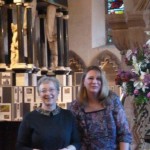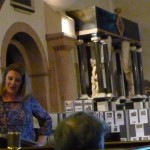 2015: to mark the 200th anniversary of the birth of Sir Henry Parkes, an extensive display about his life and contribution to Australian politics, accompanied by a new booklet (see Booklets page) and a commemorative plaque.
Some pictures from our activities to celebrate the bicentenary. (Pictures copyright T.Swann 2015)
Parkes order of service
For newspaper coverage (local) see
http://www.coventrytelegraph.net/news/coventry-news/coventry-welcomes-australian-high-commissioner-9606865
. . . and international:
Australian Article
Some pictures from our preview evening of 2014's WW1 display:
Previous exhibitions have included:
2014 to mark the centenary of the start of Great War in 2014, an overview of the lives of the 80 men from Stoneleigh who served and returned, together with a display about those fourteen who lost their lives. 2013 a major display to include a timeline of village history since Saxon times, a collection of old photographs (and identification of those depicted), and other finished printed booklets. 2012 Coronation Christenings - to mark the Diamond Jubilee *
see below
2011 the 160
th
anniversary of The Forge - "Blacksmiths of Stoneleigh" (see Booklet Publications" page)
* Coronation Christenings - extracts from the parish registers in Coronation years.